NEXT REUNION

Claiborne Reunion Nashville, Tennessee

September 28, 29, 30, 2017

The biennial gathering for the Society of Claiborne Family Descendants will be in Nashville, Tennessee for 2017. This year we have selected a hotel in the growing SOBRO (South of Broadway) neighborhood. The Hilton Garden Inn has an intimate feel with plenty of incidental gathering space for informal discussions as well as adequate facilities for our full meeting and banquet requirements. It is two blocks from the Country Music Hall of Fame, and four blocks from the heart of Nashville's vibrant Broadway scene. A veritable panoply of eating and drinking establishments are a short distance away, yet the location offers some respite from the frantic pace of Lower Broad. We have a block of rooms at the group rate of $259.00 per night which is a good bargain for Nashville.

For early arrivers on Thursday evening we have secured a block of tickets for a 7:00 p.m. country music show at the Ryman. Similar to the Grand Ole Opry Show (which is now produced at the Opry House Theater in Donelson), this production features a star host and four or five acts in the historic Ryman Tabernacle. We have to commit to tickets about a month out so be sure to reserve early. The price per ticket is $50.00.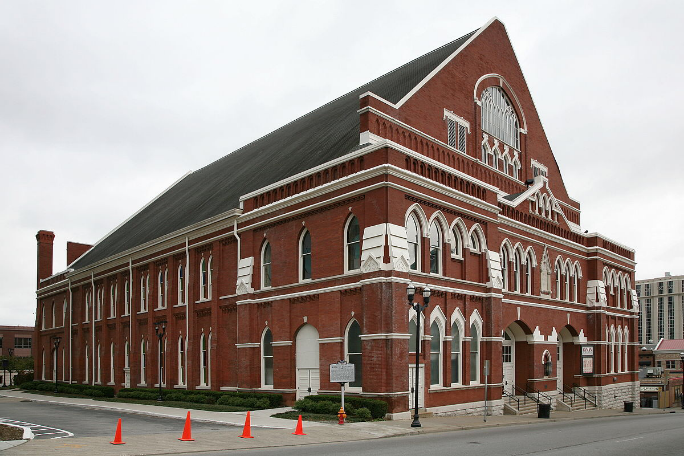 On Friday, we will again offer a tour of noted Nashville sites including Andrew Jackson's Hermitage (suggested reading – "American Lion") as well as the newly expanded Franklin Battlefield Preservation sites including Carnton Mansion (suggested reading "Widow of the South") and the Carter House. Adding a lunch at the Hermitage Cabin by the Spring makes the trip extra special. The price for this tour (including lunch and transportation) is $120.00.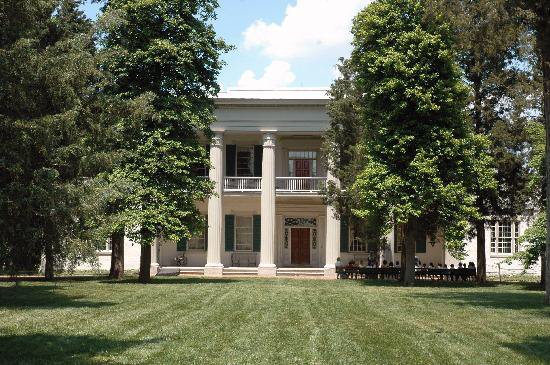 Or if you want to spend your Friday exploring Nashville, it's a short walk away and there are numerous opportunities for getting around including free circulator buses for the Gulch and the Bicentennial Mall areas. Enjoy the Country Music Hall of Fame, walk the Pedestrian Bridge for stunning views of downtown as well as access to Riverfront Parks, or explore the multitude of music venues on Broadway and Second Ave.
Friday night is on your own for dinner. Reservations are advised at Husk, The Standard, The Palm or Merchants, but you could also slip across the alley to Martin's BBQ for a more authentic meal and I count numerous dining options in the neighborhood. Nashville has over a dozen brewpubs with several in walking distance so a Pub Crawl might also be to your liking – just avoid the pedal-taverns, you have to do the work and buy the beer.
Saturday's activities start with our business meeting from 9-12 followed by a buffet lunch and late meeting activities. Then another free afternoon to immerse yourself in Nashville before our Saturday Night Banquet and speakers.
Sunday is time for good-byes and a board meeting.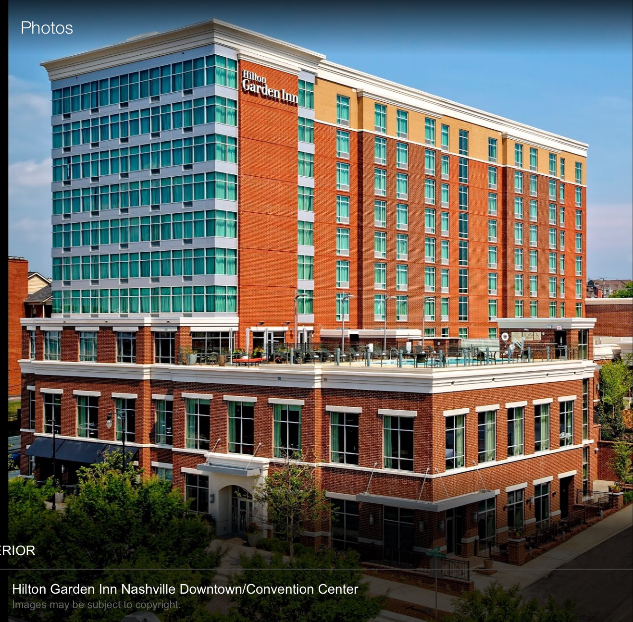 Host Hotel
Hilton Garden Inn
305 Korean Veterans Boulevard
Nashville, TN 37201
Room Rate. $259 plus local taxes and fees.
Reservations Number:
Call the hotel direct at (615) 251-3013 and ask for the Claiborne Family Descendants group block.
Online
Copy and paste the URL listed below into your web browser, click "Book a Room" and enter the arrival and departure dates to begin the reservation process.
http://hiltongardeninn.hilton.com/en/gi/groups/personalized/B/BNACCGI-NSCFD-20170928/index.jhtml
Costs:
Thursday Night Ryman Show $50.00 per person
Friday Hermitage/Franklin Tour (includes lunch) $120.00 per person
Reunion Registration (includes Meetings, Lunch, Banquet) $225.00 per person
For more information or questions contact:
Bill & Donna Bissell
615-292-8233 or e-mail billbissell42@comcast.net