NEXT REUNION

From: Elizabeth Richardson, Vice President and Reunion Chair

Save the Dates November 3 – 6, 2022 and Make Hotel Reservations Now

CLAIBORNE REUNION

NOVEMBER 2022

Annapolis, Maryland

Click here for Program and Registration Form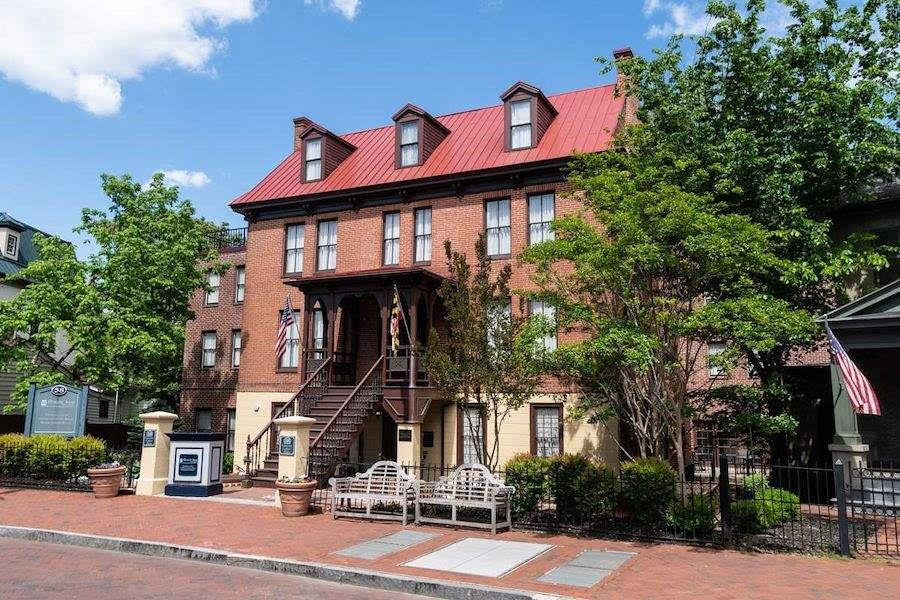 At last, the Claiborne Family Society is going to hold a much delayed reunion. It will take place Thursday November 3 through Sunday November 6, 2022, in Annapolis . Featured will be a Friday bus tour of Claiborne archeological sites on nearby Kent Island . At our banquet Saturday evening, the Chief Archaeologist with the Maryland Historical Trust will speak on William Claiborne's adventures settling and trying to keep Kent Island , and give a power point presentation about the island's several archeological attempts to discover Claiborne's Kent Fort and Crayford Fort. He may even bring along a few of the artifacts found there for us to see.
The reunion will be at the Historic Inns of Annapolis - a charming collection of three buildings in the heart of old Annapolis . Reunion activities will be centered in their main building - the Governor Calvert House, across from Maryland 's handsome Colonial Capitol. The hotel is 30 minutes from the Baltimore Washington International Airport .
It is important to reserve lodging rooms as soon as possible! The first block of rooms the hotel was holding for us at a discounted rate has been completely booked by Society members. The hotel says that prices continually go up as their capacity shrinks, and their discounted rate is higher now. They are holding 5 extra rooms for us at the following prices: $195 for Thursday night, and $290 per night for Friday and Saturday. All rooms are the same price, and should be available with either two double beds or one king. When these 5 rooms are gone, the price will probably go up again, if the hotel still has availability. See below for instructions on how to reserve rooms.
Annapolis is a beautiful waterfront Colonial town - a destination in itself. Saturday afternoon will be free to explore on our own. Choices include two outstanding historic homes that are architectural gems, the ornate Capitol where Washington gave his farewell speech in 1781, the lively Annapolis waterfront, conducted trolley or walking tours of the town including, the Naval Academy , or just browse the many nearby quaint shops.
More detailed information, a registration form, and costs will appear in the spring newsletter. But in the meantime, mark your calendars and reserve your rooms!
How to reserve rooms:
Please use the below link to make your reservation:
You can also call phone 800-847-8882
and give code 1050OA to get discount.
For questions, call the hotel at the above number.